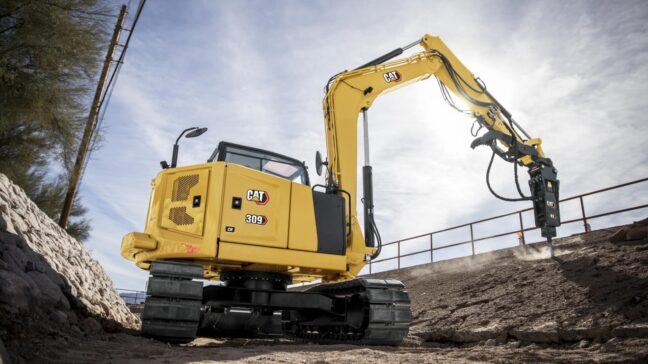 IMPROVE PERFORMANCE WITH CUTTING-EDGE TECHNOLOGY.
Every operator knows maximizing productivity on the job is essential. And with the ease-of-use technology from Cat®, you can get ready to work better, faster. From automated grading functions to productivity measurement tools, machines equipped with the latest technology help you work smarter, not harder. Talk with your local branch to find the technology available for your specific machine and get the most out of your equipment.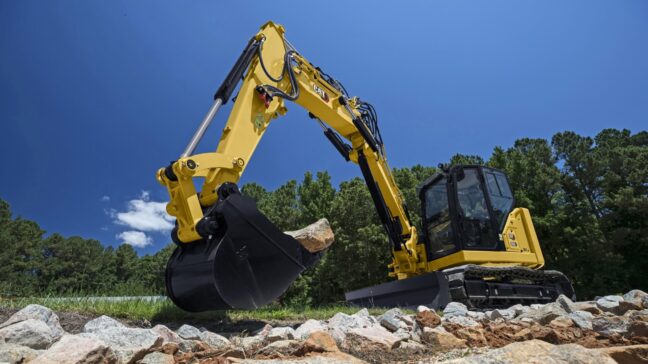 EFFICIENT BY DESIGN: EASE OF USE.
Efficiency is a key consideration when every minute counts. That's why Cat machines are built for optimal ease of service, reducing downtime for maintenance. Plus, our machines are loaded with features that not only increase operator comfort and safety, but also help to reduce fatigue and deliver better results.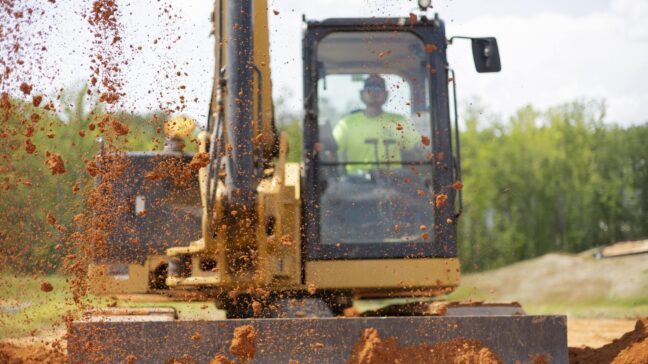 TAILORED SOLUTIONS FOR EVERY SITUATION.
It's no secret that no two jobsites are exactly alike. That's why we offer a range of technologies and services that can be customized for you and your business. From machine data monitoring to asset and personnel safety features, you can mix and match the options that work best for your unique operation. Explore the possibilities and create a tailored solution with your Cat dealer.
Indicate
Indicate is an entry-level grade system that aids operators in efficiently cutting to precise specifications. Utilizing the in-cab guidance system, operators can easily select a target depth and slope and receive real-time feedback on work progress and distance to grade through the monitor. This enables operators, regardless of skill level, to attain target grade faster, with enhanced precision and safety, while minimizing costs.
E-Fence
Preset boundaries with E-Fence automatically restrict machine motion within operator-set limitations for depth, height, wall, and swing boundaries. This feature allows operators to work confidently and efficiently, without worrying about avoiding hazardous areas such as structures overhead, underground, in front of, or to the sides of the machine.
Swing Assist
Swing Assist, also known as "return to trench," stops the machine swing at designated set points during truck loading and trenching tasks. Operators can easily attain this by swinging the machine to the desired stopping point and activating it through the machine monitor. Once activated, the machine automatically decelerates and prevents swinging beyond the set point. This enables operators to consistently hit swing targets with minimal effort, leading to reduced fuel consumption and improved cycle times.
Bucket Assist
A feature that enhances productivity, Bucket Assist maintains the last known bucket angle and keeps the cut accurate in sloping, leveling, fine grading, and trenching applications using the machine monitor.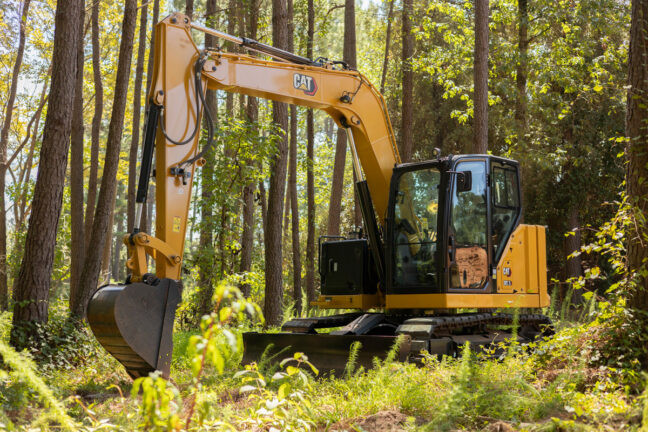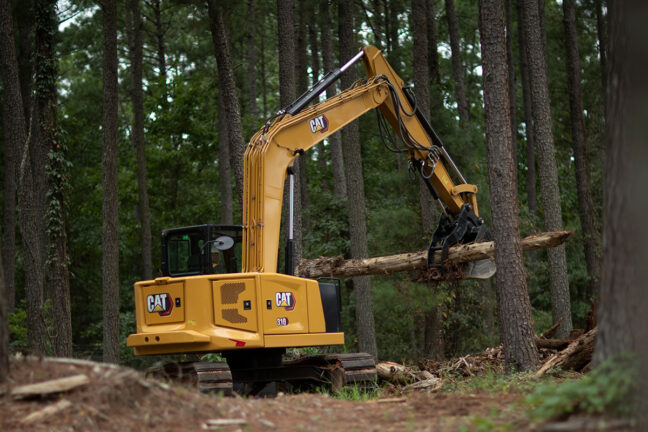 Have a question?
To get in touch, fill out the form and we will get back to you within two business days.
"*" indicates required fields