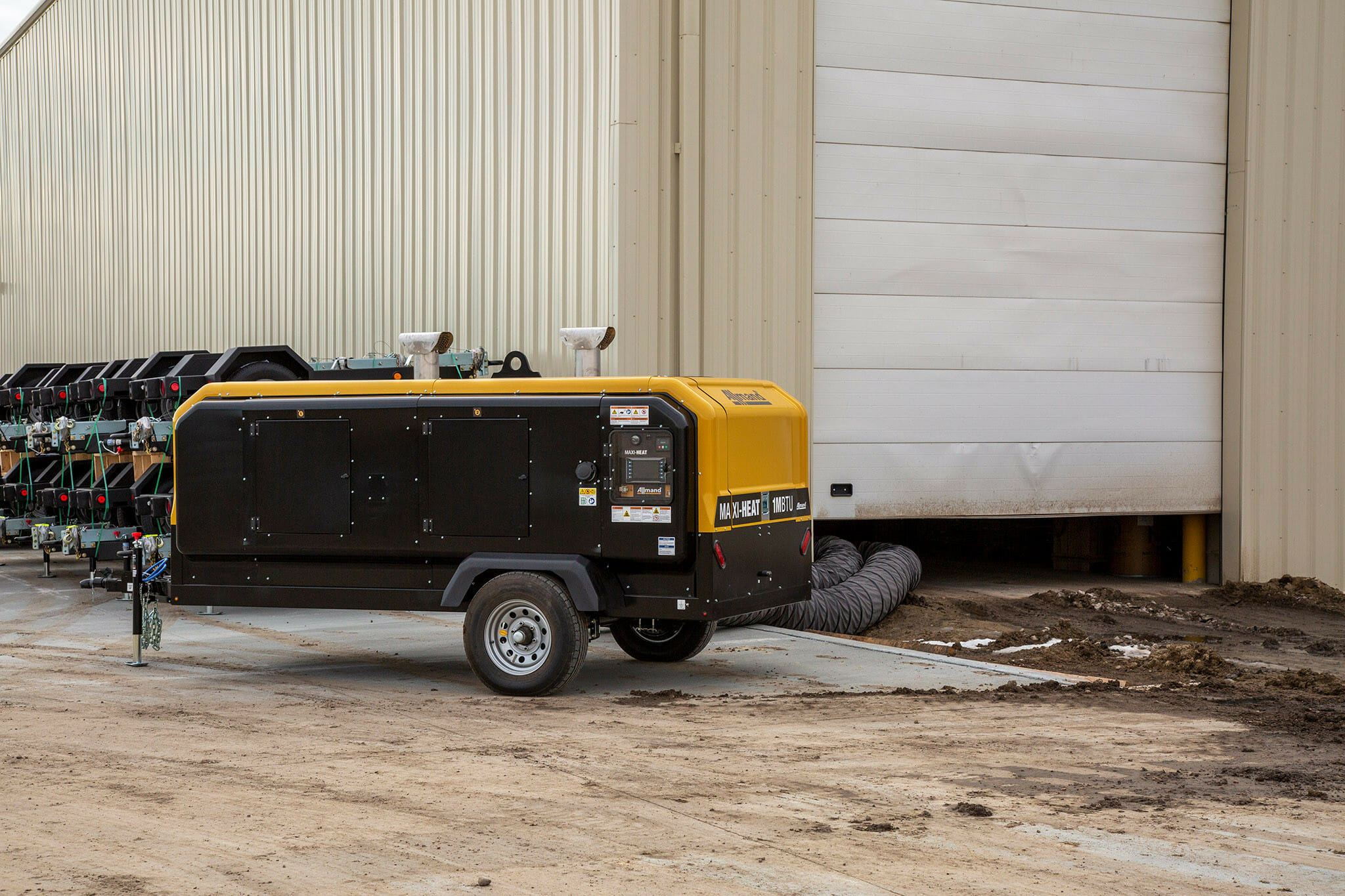 Published on September 15, 2021
Four Ways Portable Heater Rentals Positively Effect Business Operations
Living in the Midwest, the work doesn't stop when the seasons change. Winter can pose unique challenges with the extreme cold temperatures and rapidly changing outdoor conditions. Don't let the weather unexpectedly tie up your project, instead be pro-active and rent a temporary heater instead!
Portable heaters can be an effective strategy for your business operations in four major ways.
Safer Work Environment
With the cold come a variety of potential work hazards, heaters can help eliminate those risks. With a warmer environment there will be less snow and ice leading to slippery surfaces, reducing possible falls and injuries. Extreme freezing temperatures can also lead to employee illnesses such as frostbite or cold-sick. A controlled temperature minimizes those chances. Being known for a safe environment bolsters your business' reputation.
Maintain Jobsite Productivity
Keeping a maintainable temperature can help both your employees and equipment to be more productive. When employees are comfortable they can focus on the task at hand, not the temperature. Not only are there benefits for your employees, but keeping equipment in a maintained temperature allows them to run more efficiently. With fluids needing less pre-heating, it allows for engines to start quicker and have less frictional wear. All of these factors lead to a timelier completion of projects, and portable heater rentals can ensure you don't miss the mark on productivity and revenue.
Speed Up Processes
Digging, pouring concrete, installing drywall, and painting. What do all these processes have in common? They all commonly occur on all types of worksites. Cold weather can have dire effects on the length of time required and success of the end result for each of these steps. Adopting a heating solution allows your crew to do what they need to do to get the job done in the standard timeframe it takes to normally accomplish it. Keep tasks on schedule and projects on budget by warming up your job sites with a portable heater.
Protect the Machinery and the Materials
After summer has passed pesky things like moisture and humidity are often out of mind, but they can plague winter construction sites too. Keep the air drier with heater setup and mitigate potential mold and mildew growth in necessary materials. On the opposite side of the spectrum, cold can take a serious toll on your machinery. A heater will keep your expensive long-term investments from freezing or being damaged from the winter weather. Less potential downtime means protecting your bottom line, and renting portable heaters may be the deciding factor for your operation.
Ziegler Rental offers a broad selection of high-quality heaters for rent as a flexible option for your jobsite. Our friendly and knowledgeable staff will help you select the right heater for your application.