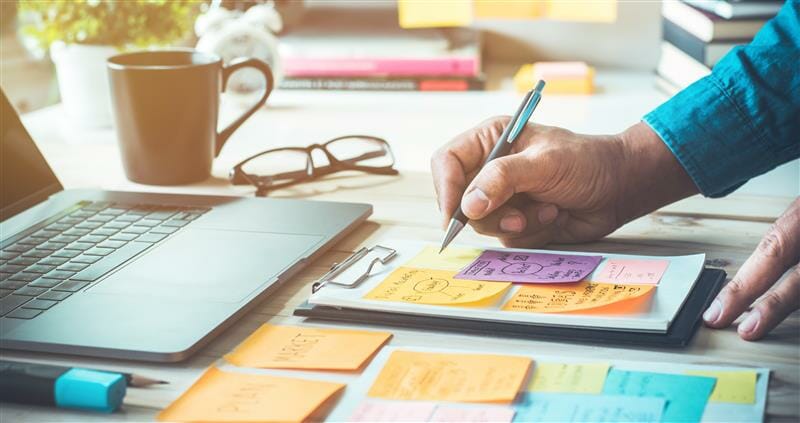 Published on July 23, 2020
Marketing Tips for Growing Your Business
For many business owners, marketing is a broad and sometimes vague endeavor. Your strategy can take on many different forms, but there are some fundamental tips that can help you tactically secure new business while also strengthening your company's reputation for quality.
Your Brand Is Your Bond
Branding is the creation and protection of your company's identity and expertise. To understand the value of a strong business profile, look no further than the brands that you trust most such as CAT.
Through your brand, you are building trust, loyalty, and a customer rapport that help you sustain accounts far into the future. Here are some checklist items:
Be consistent with your messaging and ensure that everyone knows the script.
In any outward facing promotion, make sure that your logo, tag line, and language are easily identifiable, understandable, and streamlined.
Create guidelines for how you appear in print, online, and in your physical spaces and apply those guidelines to all marketing related activity.
Owners and managers need to make sure that the sales and marketing messages are the same. This seems like common sense, but all too often there is a disconnect between the promotions being driven by marketers and the discussions being held between sales people and prospects fail to match.
Show Some Personality
Fundamentally, people do business with people they like or with whom they feel some level of connection with. Your brand should provide some sense of what a working relationship with your company offers and why it's a better fit than your competition's. This can be tricky so be concise.
Acme Construction: Building Trust For More Than 20 Years
Acme Development: Bridging Your Vision with Our People
Acme Road: Paving Minnesota One Mile At A Time
Navigating the Digital Landscape
Online marketing is complicated to navigate. The promotional options are virtually endless, and this can feel overwhelming when you are trying to build a plan. Here's are some ideas to consider:
Know your audience and the places they go to make
Don't assume that anyone will read a lengthy pitch. Be short, to the point, and on brand.
Establish a metric to see what your online traffic looks like and how well that inbound activity is being converted into sales.
Having an online presence is important, but it's not a static strategy. It only works when implemented with other efforts. Unless you are providing direct incentives through your online platforms, it will primarily serve to build your credibility and educate your customers.
Social media, is a relatively uncertain platform. If you are going to have a social media presence, be sure to

Choose an application that caters to your customer base
Assign someone to monitor and respond to messaging in real time
Avoid posts or tweets that are irrelevant to your business models and stay clear of divisive topics like politics.
Reach Out
Nothing will ever replace direct interaction with your existing or prospective customers. Going back to our discussion about branding, your on-the-ground sales team is your company's best asset when it comes to closing new deals. But you can assist their efforts by reinforcing their narrative.
Make sure everyone knows the key selling points of your business. Those might include accuracy, speed, responsiveness, and staying power or experience.
Don't be afraid to reach out and communicate beyond the sales environment. Demonstrate that you care how things are going with your customers and help them work through challenges that you identify together.
Encourage referrals either through direct incentives or networking. Your existing customers can be an extension of your sales team, so make sure that you use your credibility with them to grow your customer base.
Finally, once you have the tactics of your overall strategy in place, draw up a plan that you can follow. There will certainly be a need to adjust along the way, but having a document for reference will help your marketing efforts continue moving in the right direction.