ADVANCED ELECTRICAL SERVICES
WHAT IS AES?
Ziegler Power Systems Advanced Electrical Services (AES) delivers you peace of mind when it comes to your critical power needs. Our focus on reliability and safety ensures that there are no weak links in your system and keeps your operation online and moving forward. We offer a comprehensive solution that goes beyond generation to make sure power is delivered where it needs to go. Maintenance and testing plans are tailored to your individual needs and align with the highest industry standards. AES is here to maximize the uptime and productivity of your power generation and delivery systems.
EMERGENCY SERVICES
With around-the-clock support, our certified field service technicians are available for on-site or emergency service 24 hours a day, seven days a week.
Critical Equipment We Service
Automatic Transfer Switches
Paralleling Switchgear (Up to 15 kV)
Circuit Breakers (Up to 15kV)
Transformers
Protective Relays
Battery Systems (UPS and Station)
Electric AC/DC Motors
Cable and Bus Testing (Up to 15 kV)
Power Quality Analysis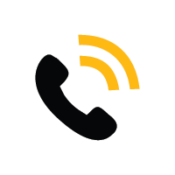 QUESTIONS?
GET IN TOUCH
ANYTIME.
Minnesota
Non-Emergency: 888.724.3053
24/7 Emergency: 888.320.4292
Iowa
Non-Emergency: 888.659.9328
24/7 Emergency: 888.342.7002
Non-emergency calls answered 8 a.m. to 4 p.m., Monday through Friday.
Minnesota
Non-Emergency: 888.724.3053
Non-emergency calls answered 8 a.m. to 4 p.m., Monday through Friday.
24/7 Emergency: 888.320.4292
Iowa
Non-Emergency: 888.659.9328
Non-emergency calls answered 8 a.m. to 4 p.m., Monday through Friday.
24/7 Emergency: 800.342.7002
INDUSTRIES AND MARKETS WE SERVICE
Healthcare
Utilities and Municipalities
Data Centers
Electrical Contractors
Electrical Distributors
Government
Renewables
Manufacturing
Commercial
Construction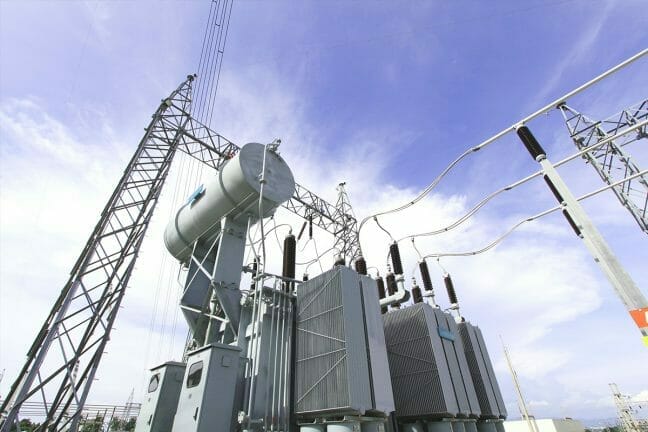 Services
Maintenance and Testing
Customer Value Agreements
Customer Value Agreements (CVA) represent a comprehensive power system reliability program featuring individualized customer solutions for parts, services, and digital technology. A CVA provides service for your entire system with one call and features a custom schedule based on individual needs and industry standards — we'll call you to schedule service based on your availability. Budget-friendly, there are opportunities to bundle and save and payment plans with flexible terms.
Planned Outage Projects
AES can help with your planned outage projects by providing de-energized services, emergency system support, and rental power and distribution equipment.
Upgrades and Retrofits
Extending the Life of Your Equipment
The long-term reliability of your equipment is important. We can help you get the longest life possible out of your existing equipment. Upgrade and retrofit solutions may be a viable solution when full replacement is not an option.
Circuit Breakers

Critical spares
Replacements
Reconditioning
Advanced testing and maintenance (in-shop and field)

Components

Component, PLC, and controls upgrades for switchgear, transfer switches, and protective relays.
Generator Reconditioning
Extend the Life of Your Generator
Comprehensive generator reconditioning services from Ziegler Power Systems extend a generator's life and reliability to help keep our customers' equipment operating at peak performance.
When to Consider Reconditioning a Generator

The most critical time to recondition a generator is when its engine is being overhauled, ensuring that the age of both units match. This will save time and money. A recondition is also recommended when the equipment has been used in a harsh environment or has high hours of operation.

Reconditioning Process

When a generator comes in for reconditioning services, we'll conduct an initial, thorough inspection and a series of electrical tests to assess the equipment and produce a quote.

Generator Reconditioning Services

Two rounds of electrical testing on all major components, including rotor, stator, and exciter
Disassembly, cleaning, and inspection of all components
Replacement of bearings
Application of rotor, stator, and exciter epoxy insulations
Component baking to remove moisture and ensure consistent and properly- adhering insulation coverage

Additional Options

Exterior repaint
Special rotor, stator, and exciter coatings for abrasive environments
Generator circuit breaker testing to ensure proper function
Maximize Power Reliability and Safety
Safety is a core value at Ziegler CAT. We offer a complete package of electrical services to assist you in maximizing your power reliability and safety. We provide compliance testing to help ensure employee safety, minimize unplanned outages, and prevent loss of productivity and help ensure that your equipment has arc flash labelling in compliance with the latest NFPA and OSHA requirements.