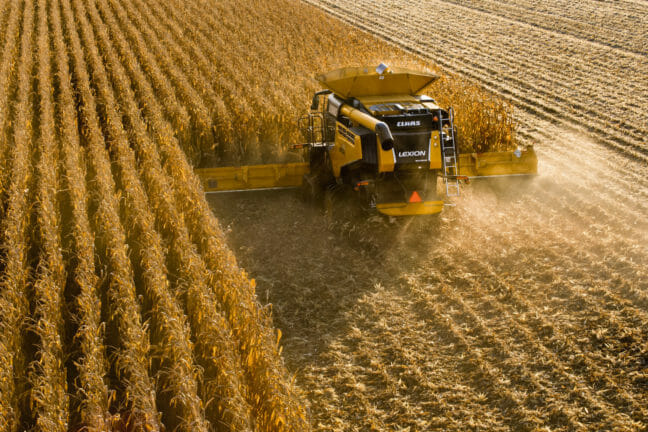 Virtual Combine Clinics
Details
Get the most out of your harvest
Join Ziegler Ag Equipment experts for a virtual event designed to maximize the effectiveness of your CLAAS LEXION 700 series combine and CLAAS LEXION and Geringhoff heads.
These special events will feature in-the-cab and hands-on video segments as well as live Q&A sessions to get all your questions answered. We'll focus on items pertaining to 700 series CLAAS combines including CEBIS navigation, operational best practices, maintenance areas for specific hour intervals, and virtual walk-around segments to remind you about key areas to keep in mind during the upcoming harvest.
New for 2020
We will have an expanded segment for CLAAS and Geringhoff heads, including maintenance, virtual walk arounds, and settings and adjustments to minimize loss and maximize productivity.
How to register
Select your first and second date choices and submit the form to the right. We will do our best to honor your first choice, but space is limited so RSVP today! You will receive a Microsoft Teams invitation to the email address you provide. Simply accept the invitation and click the "Join Microsoft Teams Meeting" link at the time of the event to attend!
Date and time options
Wednesday, August 5, 2020
9:30 a.m.
Wednesday, August 5, 2020
1:30 p.m.
Wednesday, August 19, 2020
9:30 a.m.
Wednesday, August 19, 2020
1:30 p.m.
Our virtual event platform
Our virtual combine clinic events will be hosted through Microsoft Teams. You will have the option to attend the meeting online (access to video and audio) or by calling over the phone (access to audio only). Due to the quantity of video content and slides we will refer to, we recommend you attend the meeting online for the most complete experience.