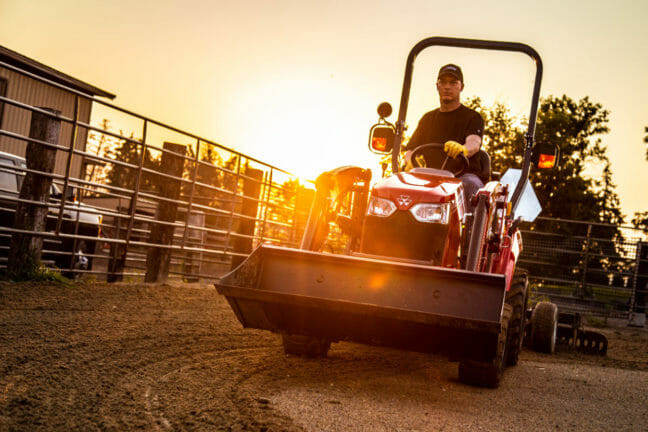 Get a New Massey Ferguson 10-Year Warranty for $575
Details
Tractor fans – your favorite Massey Ferguson machines just got even better.
A brand-new Massey Ferguson program will boost your basic warranty coverage. Previously, customers could get up to five years or 2,000 hours of protection. But now, customers can buy a special new warranty plan for just $575, ensuring a perfectly-running tractor for up to 10 years or 2,000 hours.
Anyone who has purchased their machine March 1, 2020, or after, can add this plan to their tractor until November 1, 2020. New customers can add this plan to their tractor up to 90 days after the purchase date. Eligible models include: MFGC1700, MF1500, MF1700E/M, MF1800E/M, MF2700E and MF2800E/M.
Terms and Conditions
Ziegler will repair or replace – at its discretion, without charge for parts or labor, during normal working hours – any defective engine, transmission, drive axle casting, or components enclosed within the castings.
Expiration Date: December 31, 2020